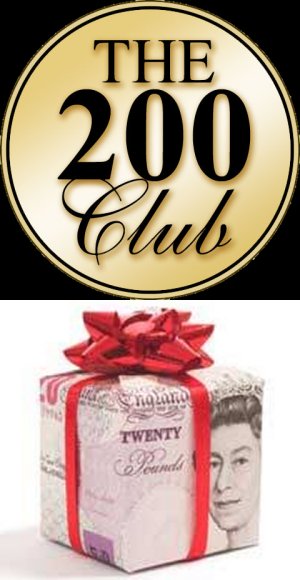 What is it?

The Race Walking Association 200 Club is a monthly prize draw with cash prizes for members. It has been run successfully for the benefit of the RWA for a number of years, and is one of the three major funding sources for the RWA. We have up to 200 members each with a unique number that is entered into the monthly prize draw.

What can you win?

Every month we draw 3 numbers out to win prizes of £25 (1st prize), £15 (2nd prize )and £10 (3rd prize).

How much does it cost to become a member of the 200 Club?

The cost is just £12 per year for each number you hold, and there is no limit on how many numbers you can purchase.

This sounds great - how do I join?

It is payable by standing order on the 1st October each year. For details email Mark Easton at rwatreasurer@yahoo.co.uk

So come on and join in the fun and support your sport!